News & Events
"Serious Concerns" Expressed By US, EU Nations Over Pak's NGO Crackdown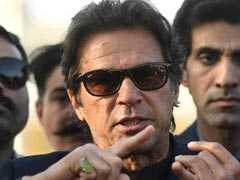 Western nations, including the United States and European countries, have expressed "serious concerns" to Pakistan's new Prime Minister Imran Khan about a crackdown on aid groups, diplomats said.
Pakistan has long viewed foreign-funded aid groups with suspicion and many members of the powerful military believe that Western countries often use such groups as a cover for spying.

Diplomats and foreign journalists also face severe restrictions on their movements in the nuclear-armed nation.

At least 18 international aid agencies, most of them working on human rights issues, were ordered to leave Pakistan over recent months after being refused registration.

The countries have written a letter to Khan saying the groups did not get a proper explanation for why the government had ordered them out and they criticised a "lack of transparency" in the registration process.
Related News & Events
Leave message for us
Have a question or need support Contact Us ?